Ginkgo biloba L. is a relict surviving on earth during the glacier. known as "living fossils" China is the birthplace of ginkgo. its resources account for about 70% of the world total. On the "97 Ginkgo International Symposium" in 1997. Song Jian has made a brilliant expositionin for the development and utilization of Ginkgo biloba resources prospect. The Ginkgo biloba is the magical nature of the precious wealth given to mankind, this precious species has experienced 150 million years After the vicissitudes of the vicissitudes of life, under the action of modern science and technology, it is glorifying a long-awaited glory to serve human health and civilization.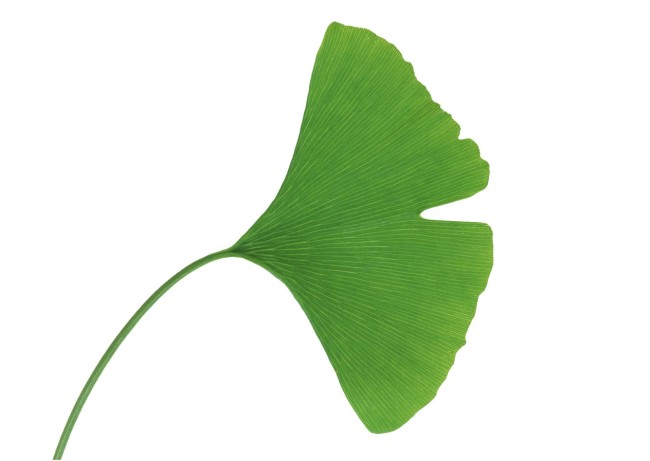 1. The value of medicine began in China Song Dynasty.
However. the medicinal value of Ginkgo biloba and Ginkgo biloba leaves began in the Song Dynasty (960-1279). in the later Yuan Dynasty "
Herbal Daily Use
". and in the Ming Dynasty "
Compendium of Materia Medica
" and the Qing Dynasty "
Materia Medica Every Source
" and a variety of herbal medicine are described.
2. The Mysterious Power of Ginkgo Flavone glycosides
In 1929. Japanese first isolated some Flavone glycosides from Ginkgo biloba leaves.
In 1945. because of the atomic bombing incident in Hiroshima and Nagasaki. the world's scientific community discovered that ginkgo tree had the mysterious power (it is the only plant known to resist nuclear radiation at present).
3. Ginkgolides Found
In 1967, Japanese Nakanishi firstly isolated ginkgolides from the ginkgo bark; Okabe isolated ginkgolides A, B, C and M from ginkgo biloba leaves. Relevant experiments have proved that Ginkgo biloba has important medicinal value after the 1960s. Professor Koji Nakanishi is known as the first person to discover the structure of ginkgolides. He graduated from Nagoya University with a Ph.D. in Chemistry and did postdoctoral research at Harvard University in the United States. He is currently a tenured professor of chemistry at Columbia University. Professor Koji Nakanishi led the research team studied the origin of ginkgo, biological activity and ginkgolide mechanism of action.
4. EGb761 opens the door to modern Ginkgo biloba preparations
Modern research and development of Ginkgo biloba began in Germany. Ginkgo biloba extract "Tebonin" is manufactured by Dr. Willmar Schwabe Gmbh & CO. KG. Germany's largest plant medicine company. Developed in 1965. a simple extract of Ginkgo biloba was registered for the first time and was patented in 1972 (W Schwabe DE176708 and DE2117429), designated as EGb761, consisting of flavonoids24%, terpene lactones6%, Is considered the gold ratio, quality standards have been followed, also contains 7%proanthocyanidins and 2%catechins. It is used for the treatment and prevention of Alzheimer's disease. end vascular occlusion and other diseases. Its extraction process in Europe to obtain permanent patents, production standards have become the international standard Ginkgo leaf products. Germany Dr. Willmar Schwabe Gmbh & CO. KG export pharmaceutical company Ginkgo biloba agents dedicated to the name of Ginowo, an injection, oral solution, intravenous injection, sugar-coated tablets and long-acting sustained release tablets 5 formulations, listed in more than 60 countries Sales, popular with patients welcome. Five of these preparations have annual sales of up to $6million in Germany and worldwide annual sales of $1billion. According to statistics that Dr. Weimasu Shupei pharmaceutical ginkgo extract preparations in 2009 the global annual sales reached 2 billion US dollars.
5. Development and utilization have been given enough attention
In 1968, Ginkgo Research Institute was established in Korea to study the medicinal composition of Ginkgo biloba, especially in recent years, South Korea paid attention to the comprehensive utilization of Ginkgo biloba and research.
Since the 1970s, the development and utilization of Ginkgo biloba has attracted great interest in foreign countries. At home and abroad, the development and utilization of ginkgo biloba has been given great importance. Tanakan developed by Beaufour-Ipsen, France in 1975, with annual sales of up to 100 million euros.
6. Ginkgolide B High-specificity PAF Receptor Blockade Found
In 1985, Pierre discovered that Ginkgolide B is a highly specific PAF (platelet activating factor) receptor blocker. has attracted the attention of the world's pharmacists today. leading to its semi-synthesis and synthesis. analog synthesis and the research on the cell tissue culture of these compounds is very active. Many countries in the world have studied the pharmacology, chemical composition and clinical application of Ginkgo biloba medicine extensively.
7. Professor Corey Won The Nobel Prize
Elias J Corey, a professor of organic chemistry at Harvard University, won the Nobel Prize in Chemistry in 1990 for synthesizing hormone gibberellic acid and the success of Chinese traditional ginkgolide.
8. Global Ginkgo Biloba Extract Market
In 2001, the WHO declared EGb761 is the treatment of choice. prevention of cardiovascular and other diseases of choice drugs.
In the United States. these products have annual sales of up to 2 billion U.S. dollars. At present. Germany and France 2 pharmaceutical groups ginkgo leaf preparations sales reached 2.8 billion francs. In addition to Germany, France, Switzerland, Sweden, the Netherlands, Belgium, Spain, South Korea and other countries have also vigorously Ginkgo biloba processing and utilization, with annual sales of more than 2 billion US dollars.
Global ginkgo preparations with ginkgo health food products and ginkgo biloba extract cosmetics full market. the incidence of cardiovascular disease in the United States, Western and Northern Europe, at least more than 130 countries around the world in the sale of Ginkgo biloba extract preparation. In 2013, Ginkgo biloba preparations worldwide sales of up to 7 billion US dollars.
At present. Germany, France and the United States have become the top three markets for Ginkgo biloba extract. In Asia, Ginkgo biloba extract from Japan, China and South Korea is also well-served (Japan's Ginkgo biloba extract ranks No. 1 in Asia, China and South Korea separated 2,3), but the amount still can not be compared with Europe and the United States. Japan has formed a complete ginkgo tree planting, picking leaves, extraction processing to the sales of the complete industrial chain, the representative for the plant Tokiwa Plant Products Co., Ltd.. It is reported that the company has formed a production scale of 1 billion US dollars in annual sales.