Pepper Extract - REE Promoter
Time:2017-03-28 Hits:
Recently, published in the journal of nutrition, the research results show that the hot pepper extract can increase 6% of resting energy expenditure (REE). Hot pepper extract used by Research is from the OmniActive health science and technology company.
Resting energy expenditure, refers to the energy expenditure after more than 2 hours body's fasting and 30 minutes prostration in a suitable temperature, which is mainly used for maintaining the normal function of the body's cells and organs and the awakening of the human body. Research shows that resting energy expenditure can be 60% of the human daily calorie consumption which means that promote the resting energy expenditure can be helpful for the body's energy balance and weight management.
In this one-month study, researchers found that taking 100 mg per day of chili extract can help the body consume another 3000 calories than not. For common people, it is enough to balance the heat and maintain a healthy weight.
It is understood that trial pepper extracts containing capsaicin, which will not cause oral cavity and stomach burning sensation. About the composition of clinical research up to more than 90, many studies have shown that it can promote the consumption of body fat and energy.
In 2016, for example, published in the journal of experimental biology, hot pepper extracts can inhibit human appetite and therefore maintaining a healthy weight according to a study .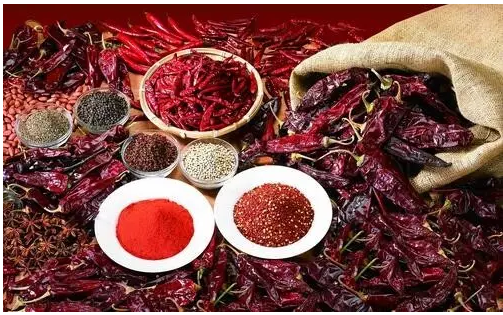 In another randomized double-blind placebo-controlled trials, OmniActive health technology companies and researchers at the university of Arizona state recruited 40 healthy male and female whose average age is 28 years old. Volunteers were randomly divided into two groups, one group taking 2 mg of capsaicin supplements per day, another group eating the same amount of placebo as control group. Results show that compared with the control group, experimental group of volunteers' REE energy consumption increased 6%. In addition, two groups of volunteers' blood pressure and heart rate did not change obviously.
With the increase of age, the researchers said, people will go through appetite decreasing, muscle loss, which will lead to the decrease of REE, so weight control is becoming more and more difficult. While according to the above experiments, capsaicin supplements can be as one means of promoting human REE, and help people keep a healthy weight.